VELKOMMEN TIL INNOVATØRENES ÅRSKONFERANSE!
Vi inviterer landets nåværende og fremtidige ledere og innovatører til INNOVASJONSDAGEN 2018.
Årets konferanse har tema «Innovasjon – Fra idé til konkurransefortrinn».
Talere fra en rekke virksomheter som har lykkes med innovasjon deler erfaringer og synspunkter.

Scandic St. Olavs plass
St. Olavsplass 1, 0165 OSLO
6. September
08:00 – 09:00 – Registering, frokost og mingling
09:00 – 16:00 – Konferanse inklusiv lunsj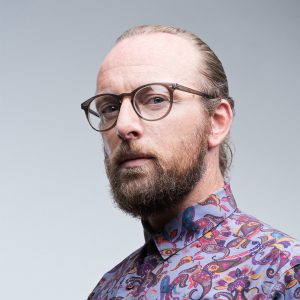 Anders Indset
«WILD KNOWLEDGE – Expecting the unexpected»
Anders Indset is one of the world's leading Business Philosophers offering a new perspective on the «art of thinking".
By bridging the philosophy of the past with the technology and science of tomorrow, he shows how leaders can cope with the 21st century.
His 10 postulates of change provide a framework to cope with our fast-paced world.
«WILD KNOWLEDGE – Expecting the unexpected»
How do we cope with the permanent change and revolution that are currently taking place? What are the forces of change that are pushing us from the outside?
How can we leave the «reaction mode" and what does all of this implicate when it comes to shaping our own reality? Which skills and competencies do leaders need to guide through chaos and complexity?
These questions and several others will be answered and also give a fundament for personal development.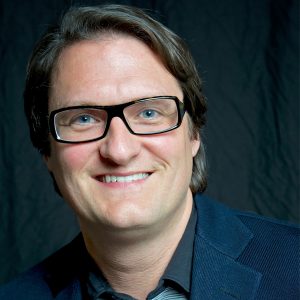 Robert Wolcott
«Thriving Through Change»
Wolcott is Clinical Professor of Innovation and Entrepreneurship at the Kellogg School of Management, Northwestern University. He won Teacher of the Year from Kellogg's EMBA program in 2013, 2014, 2015 and 2017. He is also a managing partner with Clareo, a foresight and growth strategy consultancy, serving global corporations.
He serves on advisory boards for ZF, a 40 billion USD German automotive supplier, and H-Farm, the leading technology ecosystem in Italy. He has served on advisory boards for the Nordic Council (Oslo), Kraft Foods and GE.
«Thriving Through Change»
Professor Wolcott will share essential foresight about where the world of business is going as a result of technology. Change isn't just faster, it's also more diverse and volatile.
True strategy requires foresight and a portfolio of options to remain relevant regardless of which directions the world moves.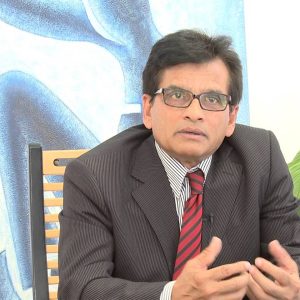 Kris Singh
«Shaping the future of Digital Economy & Society»
Kris Singh is the founder and CEO at SRII located in Silicon Valley, California. SRII mission is to «drive digital economy innovation for a better world».
SRII members include key leaders from industry, academia, research, startups and government organizations from around the world.
SRII provides advisory and consulting services to major organizations on the subject of "innovating digital economy for major sectors of economy". Kris has been a senior leader in the Silicon Valley for more than 30 years.
«Shaping the future of Digital Economy & Society»
Fast changing technologies are not just changing the global economy but also the global society. The unprecedented opportunities and benefits from the new digital infrastructure also brings new dilemmas to manage.
Collaboration and Innovation are required to shape society's collective destiny.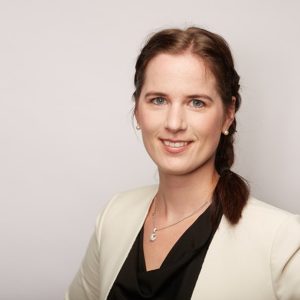 Marie Louise Sunde
«Using technology to level the playfield –
How unconscious gender bias is limiting innovation and growth«
As a Surgeon, with a PhD in Surgery, Marie Louise is well acquainted with the challenges women meet in male dominated workplaces. She has been engaged in gender issues and diversity for a long time.
Marie has #ShesGotThis – an organisation addressing unconscious discrimination by including men and women, using humour and without blaming. Marie has spoken at the UN and was invited to Michele Obama´s "United State of Women Conference» in the White House.
«Using technology to level the playfield –
How unconscious gender bias is limiting innovation and growth»
We know that there is a significant gender unbalance in innovation. There are many beliefs and myths about why this is, and how to deal with it accordingly.
None of the tools used till now have proven to create significant change. ShesGotThis have set the goal to develop a technology platform to build evidence-based theories of change.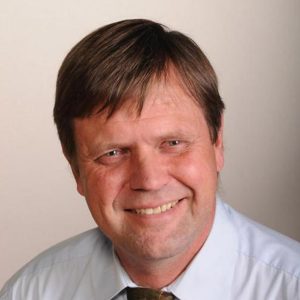 Tormod Askildsen
«Release creativity – innovation with users»
Tormod Askildsen is a Senior Director at Lego, and the head of Lego's user community department.
He joined the LEGO Group in 1983 and has led initiatives over the past 20 years to focus on the users' ideas and talents for both the expected value of the LEGO Group and new products for consumers.
«Release creativity – innovation with users»
The users of a company's products have many ideas for radical improvements to the products. The only way to find out is to invite them to cooperate. Tormod and his colleagues in the LEGO Group have worked systematically with user relationships and open innovation over the last few years and are happy to share what they have learned.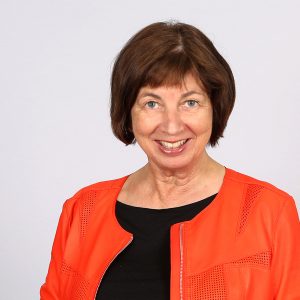 Sigrun Vågeng
«NAV takes the lead – digitalization of public administration «
Sigrun is Director of Labour and Social Welfare, which is responsible for the the labor market, social security and pension policy in Norway.
She was previously director of the Norwegian Association of Local and Regional Authorities (KS) and the Norwegian Institute for Consumer Research, Director of Employer Policy at NHO, and has had several directorships.
«NAV takes the lead – digitalization of public administration»
The largest development project in the public sector is underway in NAV.
It's expensive but will be profitable in the end. With the task of managing 60 different benefits, using more than 300 different IT systems, and answering 127 million inquiries each year, there's a lot to change before we have solutions that work well for everyone.
We will hear about how NAV has tackled the challenges.
Steinar Tverlid
«Radical innovation – everybody can if they know how«
Steinar joined the innovation team in 2012 to address innovation in a corporate perspective. Since then he has developed a systematic approach enabling Equinor to become a reliable and effective business development partner. A result is a network of small agile radical innovation teams and a work process enabling them to reproduce relevant concepts of a different nature.
Steinar holds a PhD on aluminum extrusion from NTNU and worked for Hydro Aluminium before joining the oil and energy sector through Hydro and later Statoil/Equinor
«Radical innovation – everybody can if they know how»
Equinor will share how the company approach radical innovation with a focus on the internal part of this innovation effort.
Focus will be on mobilization of resources, important frame conditions, the associated work processes and how to turn the output, the far future concepts, into value in a shorter time perspective.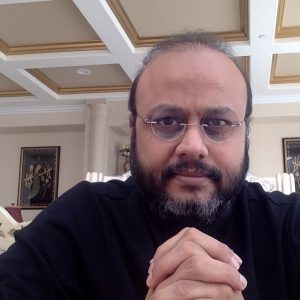 Karl Mehta
«Why we need a Netflix for Knowledge and learning»
Karl Mehta is a serial entrepreneur, author, investor, engineer, and civil servant with over 20 years of experience in founding, building, and funding technology companies in the U.S. and international markets. He is currently Founder & CEO of EdCast Inc., an AI-powered knowledge-cloud platform company, backed by Stanford University.
Previously, he was the Founder & CEO of PlaySpan Inc., acquired by Visa Inc. (NYSE:V), the world's largest payment network. Karl also served as a White House Presidential Innovation Fellow, selected by the Obama Administration during the inaugural 2012-13 term.
In 2014 he was appointed by Governor Brown to the Workforce Investment Board of the State of California. In 2010, Karl won the "Entrepreneur of the Year" award from Ernst & Young for Northern California.
«Do we need a Netflix for Knowledge and learning?»
With 4.6 billion pieces of content produced daily, it's a challenge to find what's relevant and what's not. The solution for the learning and development industry would be a platform that can make education more accessible and relevant.
Just as Netflix delivers entertainment we want at our fingertips, the knowledge we need should be delivered where and when we need it. Karl will discuss how we can use AI and machine learning to help advance our employees' learning and career paths — and not to replace them.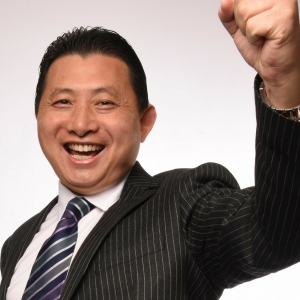 Bo Ji
«Unicorn or Dragon – How to tap into Chinese Market for growth»
Bo Ji is an inspiring TEDx speaker, a Chinaprenuer, and game changer for global start-ups expanding into China. Bo is currently the Assistant Dean & Chief Representative for Europe at Cheung Kong Graduate School of Business (CKGSB) Bo had an over-20-year successful business career in Global Business Development, Innovation, Strategy, Supply Chain Management, M&A, etc.
Combining his extensive business experiences and in-depth knowledge, Bo has been teaching EMBA/MBA at some of the world's most prestigious business schools such as INSEAD, Esade, MIT, New York University, Hong Kong University etc. Bo also offers advice to Chairmen and CEOs.
«Unicorn or Dragon – How to tap into Chinese Market for growth»
Global business leaders consider China as a key market. It is essential for global ambitious entrepreneur
rs to understand the way of doing business in China but there are some cultural challenges. This speech provides a unique opportunity to learn how to avoid failures, overcome difficulties and succeed in China. It provides deep insights into Chinese business models and ways to enter the Chinese Market.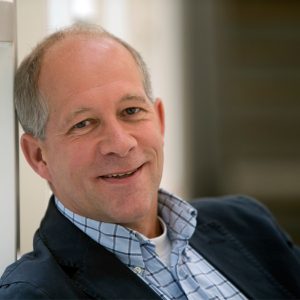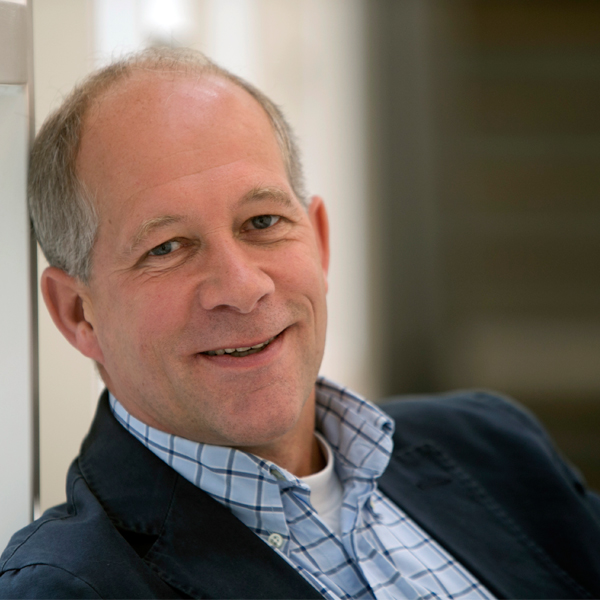 Paul Iske
«Combinatoric Innovation: Environments for shared value creation«
Paul Iske is professor at the School of Business and Economics, University Maastricht, Netherlands, focusing on Open Innovation and Business Venturing. He founded the Institute of Brilliant Failures, with the mission to reduce fear and highlighting the importance to experiment and to share learnings from endeavours that didn't meet the expectation.
Paul is an acknowledged speaker and expert consultant within innovative, sustainable and smart business models.
«Combinatoric Innovation: Environments for shared value creation»
We live in a complex and dynamic world. Paul Iske will talk about people and organizations that are able to explore new opportunities together.
He describes so-called 'O-zones', environments in which positive energy is generated to find new ways for shared value creation. These O-zones have four components: the process/organization space, the social/cultural space, the virtual/digital space and the real/physical space.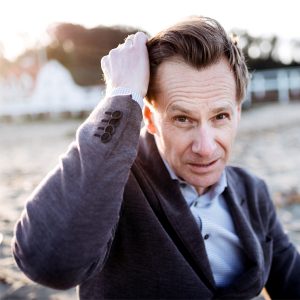 Morten Hansen
«How the best people innovate how they work»
Morten T. Hansen is a management professor at University of California, Berkeley, and a faculty member at Apple University, Apple Inc. He is ranked as one of the most influential management thinkers in the world by Thinkers50.
With a doctorate from Stanford University, Morten Hansen has previously been a professor at Harvard Business School and INSEAD (France). Previously, he was part of the team that founded Boston Consulting Group Scandinavia. He grew up in Oslo and lives in San Francisco.
«How the best people innovate how they work»
Highly successful people question the status quo and invent new ways of working.
They are extremely focused on a few key activities that create the most value in their job. Learn how you too can adopt these key principles and perform better.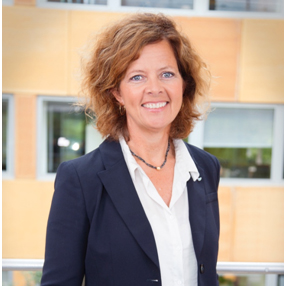 Tone Ringstad
«Cultural hacking»
Tone S. Ringstad is the founder and CEO of Culturengine, a digital platform for mapping, analyzing and visualizing business culture. She founded Culturengine with the purpose to make culture more explicit and manageable, to enable leaders in building the best culture for their team strategy.
Tone is recognized as an expert consultant within innovative, leadership and human business models. Her work in healthcare leadership culture transformation has been published internationally. With background from the oil industry and leadership experience from global enterprise combined with a present role in the startup community in Oslo, Tone is an acknowledged speaker of innovation, transformation and leadership.
«Cultural hacking»
Some believe that corporate culture is a given, Tones approaches that you can build the culture you want, but you need to know how to map & hack.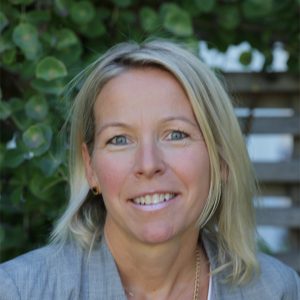 Charlotta Ahlberg
«My 6 T's of corporate innovation«
Charlotta Ahlberg holds the position as Corporate Innovation Manager at Volvo Car Group as a part of the Corporate Strategy Team. She's an MSc Engineer in Ergonomic Design and has substantial international experience from studies and work in Israel, Spain, UK, Australia and USA.
She has for more than 16-years put her passion into practice in several Volvo car projects such as the famous Volvo YCC, Concept Car, in which she was responsible for the Ergonomics and user interaction. YCC was launched at the Geneva Motor show as the car made by women for modern people. Among other commitments, Charlotta is responsible for the content of Volvo Cars annual Global Idea Generation event and has extensive knowledge in Corporate Innovation as well as the creative process.
«My 6 T's of corporate innovation»
Charlotta will share her knowledge and experiences in the different perspectives of innovation in the large corporate environment. How to take advantage of the enormous strengths and collective brainpower in a large global enterprise?
What did she learn from creating a concept car together with only other women? She will guide you through her takings from working with product- and corporate innovation for 16 years, concentrated into her 6 T success factors.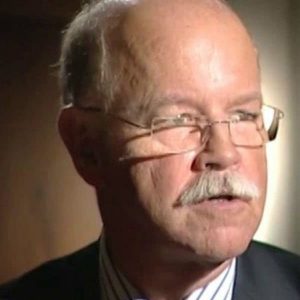 Leif Edvinsson
Adjunct professor
Adjunct professor Leif Edvinsson is the world's leading expert on Intellectual Capital (IC). As former Vice President and the world's first Corporate Director of Intellectual Capital at Skandia, Stockholm, Sweden, Leif has been a key contributor to the theories behind IC. He initiated the creation of the world's first corporate Intellectual Capital Annual Report.
In 1996 he received awards both from the American Productivity and Quality Center (APQC), as well as from Business Intelligence, UK, for his pioneering work on IC. Before that, Leif worked as Senior Vice President for training and development of S-E Banken, Stockholm, and President and Chairman of Consultus AB, a Stockholm-based consulting company.
FLERE FOREDRAGSHOLDERE LEGGES TIL FORTLØPENDE – FØLG MED
09:00 Opening by Truls Berg
Robert Wolcott – Kellogg School of Management – «Thriving Through Change»
Morten Hansen – University of California, Berkeley  and writer of "Great at work».
Bo JI – Cheung Kong Graduate School of Business (CKGSB) "Unicorn or Dragon – How to tap into the Chinese Market"
Short coffee-break
How to handle innovation in large organizations.
Sigrun Vågeng – NAV «NAV takes the lead – digitalization of public administration"
Steinar Tverlid – Equinor «Radical innovation – everybody can if they know how»
Tormod Askildsen – LEGO «Release creativity – innovation with users»
Charlotta Ahlberg – Volvo t.b.d.

Culture as a core innovation driver.
Short presentations and conversation presented by CulturEngine.
Tone S. Ringstad – Culturengine
Karl Mehta – EdCast Inc
Leif Edvinsson – University of Lund
Paul Iske – University Maastricht
Short coffee break
Karl Mehta – Ed Cast – «Why we need a Netflix for Knowledge and learning»
Marie Sunde – #HunSpanderer «Using technology to level the playfield – How unconscious gender bias is limiting innovation and growth»
Anders Indset – Business Philosopher «Wild knowledge – Expecting the unexpected»
16:00 – Closure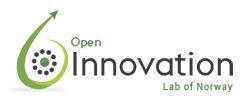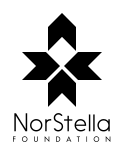 Konferanse inklusiv frokost og lunsj
NOK 3.950,-
Studenter og Start-ups
NOK 1.475,-