Oslo, 15. November 2017, 17:00 – 19:00
The innovation conference dedicated to changemakers – celebrating the change agents!
Many Norwegian companies are at the forefront of innovation and the best are world-class. With this conference, we celebrate those who take an active role in creating a better future both in a local and global perspective.
This year's conference offers a program that in a minimum of time will give you maximum insight. Invite your business colleagues to be inspired – becoming a change agent is the best investment for your business in 2018!
Oslo, 15. November 2017, 17:00 – 19:00
PRELIMINARY AGENDA
Opening
Welcome
Bert De Coutere, IP & Innovation Lead in EMEA, CCL
«Innovation needs leadership – what´s the problem?»

Tone S. Ringstad, values@work / Center for Creative Leadership
"Innovation culture"

Steinar Hoel Korsmo, Seed Forum
«Entrepreneurship – a world championship where rules change continuously, – here
are the rules for 2018»
Berg Moe, Gründerklubben
"How a facebookgroup turned into a movement"
MESH – Oslo
Tordenskiolds gate 3, 0160 Oslo
15. November
17:00 – 19:00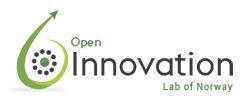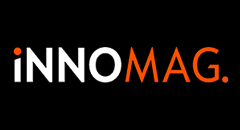 Dr. Ragnhild Nilsen

Dr. Ragnhild Nilsen is the Leader of The Green Shift of Nortura. She is also
an entrepreneur and global networker.
She is the cofounder and partner of 6 companies and 2 international universities and has worked with innovation since 1991.
Ragnhild is the author of 12 books published by Cappelen Damm and her books are translated into 14 languages.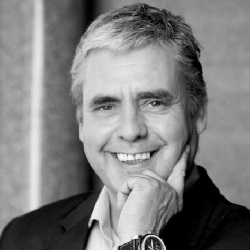 Berg Moe

Partner & CEO at EntraHouse, Entrepreneur by heart, Angel Investor Facilitator, GEW organizer and TEDx speaker.
More than 30 years of experience with funding, coaching and growing companies and great ideas to the next level.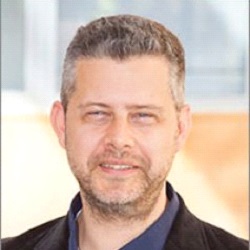 Bert De Coutere
IP & Innovation Lead, EMEA
Development Creativity & Innovation
Bert's professional life is all about competent people. He thinks, publishes, consults, designs and sets up learning and development projects for corporations. His areas of expertise include technology enhanced learning, innovation, learning transfer and leadership development.
Bert has been active in the field of corporate learning and e-learning for the last 15 years, first as instructor and course designer, later as project manager, consultant and business development manager.
He worked at IBM Learning Development Europe where he was responsible for commercial e-learning development projects across Europe, and the management of the learning innovation initiatives. He then joined the Center for Creative Leadership as a solution architect, designing custom leadership development experiences for Fortuna 500 clients. He currently oversees the knowledge management and IP initiatives in CCL EMEA.
Bert wrote the book 'Homo Competens — Let's talk about competent people in the network age', frequently speaks at conferences such as Online Educa Berlin and blogs at homocompetens.blogspot.com.
Bert is currently Design Faculty in the Center for Creative Leadership (CCL) EMEA office. In his role he designs customized leadership interventions and programs for clients and bring these designs to fruition based on CCL's solution architecture portfolio. He also organised CCL's first LeaderMOOC (Massive Open Online Course).
Bert holds a degree as Commercial Engineer in Information Management (KULeuven) and an Executive MBA title from the Vlerick Leuven Gent Management School.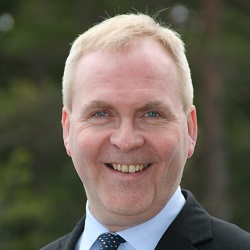 Steinar Hoel Korsmo

Steinar Hoel Korsmo is the Founder of Seed Forum and current President and CEO of Seed Forum Global which is providing investor matchmaking forums in 30+ countries. He has personally conducted more than 350 Seed Forum investor forums presenting more than 2000 start-ups in 30 + countries.
Steinar Hoel Korsmo has a wide background from public elected organizational and political positions, as well as the running and development of international projects and companies with on-location business experience from 40+ countries.
He is a serial entrepreneur by heart and has founded a variety of companies. He also has exit experience from the management team and from board memberships.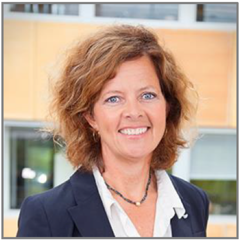 Tone S. Ringstad
Tone S. Ringstad has expertise in values systems, culture transformation and leadership development. Combining business experience from Exxon, Wallenius Wilhelmsen Lines and Dinamo, with international leadership development in Center for Creative Leadership (CCL), she has built a broad base for business development through people.
As a founder of values@work and Culturengine, she has gained an entrepreneurial mindset and people approach to innovation.
Tone is a key-note speaker, blogger and a published co- writer (Developing Leaders for Positive Organizing, 2017).
Tone holds a Master of Science in Applied Geophysics from the University of Oslo, a Master of Change Management degree from the Norwegian School of Management. She is a Mentor in the International Master Program of the Norwegian School of Management and is Chairman of Board for Silicon Vikings Oslo.
Bli med – Meld deg på nå!